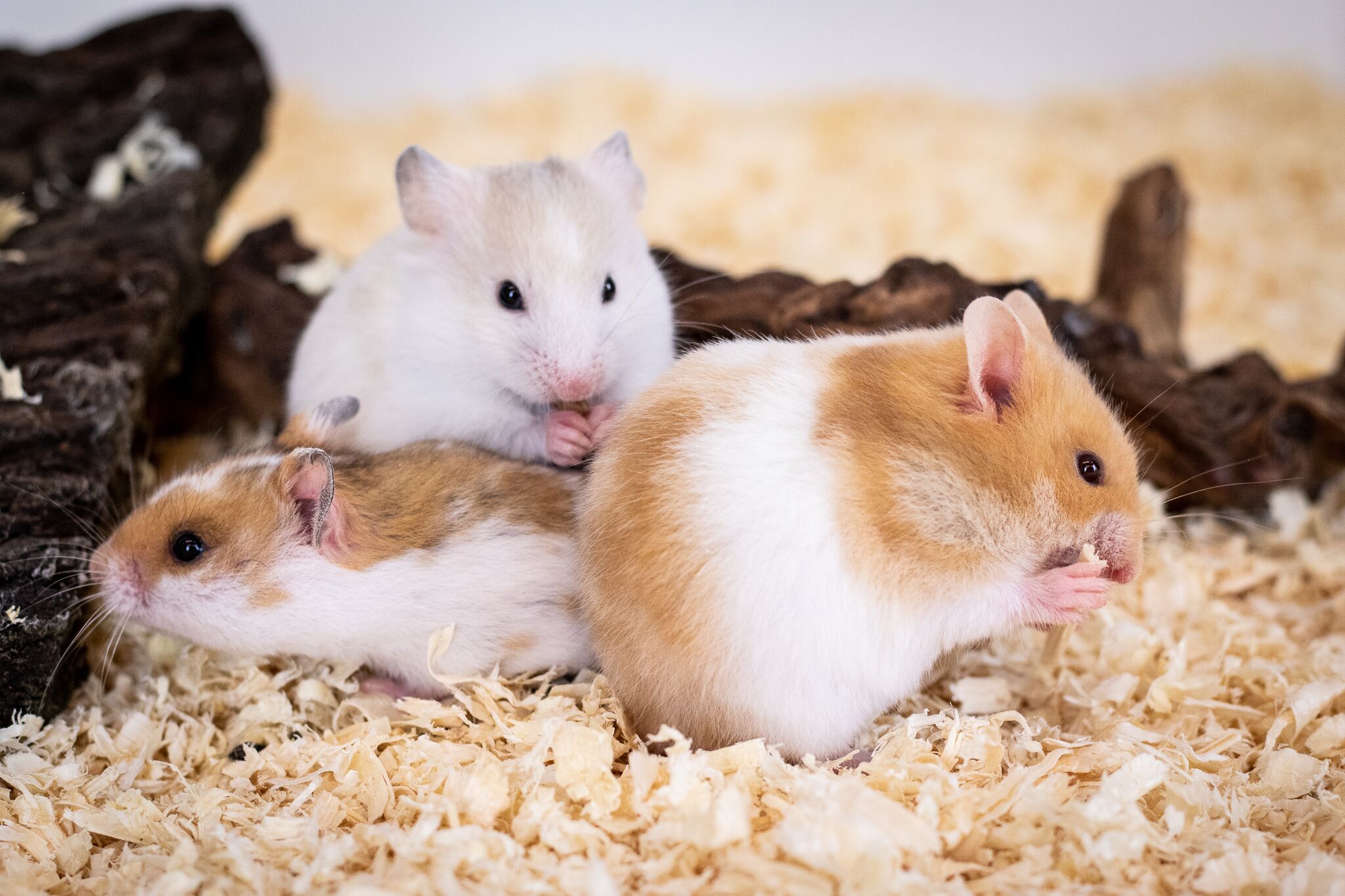 The Hamster is a small and playful mammalian animal, considered one of the favorite pets of children. In general, he is funny, sociable and very friendly. Each person has their own tastes when choosing a pet that will become a member of the family. What people look for when buying a pet for their home is that in addition to a companionship it is a pet that is easy to care for daily and that it is sociable, it does not provide problems for the family nucleus that it adapts easily and above all that it is as a friend of the kids.
Countless pets meet these and other requirements most demanded by their buyers. Today the hamster has become one of them and one of the most popular among young and old, due to its character, adaptability, ease of care, etc.
Hamsters Advantages
Hamsters have many advantages when you are comparing other kids' pets; Hamsters are affectionate, intelligent, they do not create any kind of discomfort or disorder or dirt, and they can live in a cage without having to go for a daily walk. All this makes them the ideal friends of children. In addition, another advantage when buying them is that the cost is not very high, we can buy a hamster at a much lower price than many other pets.
The Hamsters
Hamsters are rodents in the family Cricetidae (the same family as lemmings and voles), subfamily Cricetinae (cricétines). It is made up of several genera and species.
Obesity is a very common pathology in hamsters, especially in Russians. The cause of this obesity is often an improper diet. Given that obesity can have very serious consequences for the health of hamsters, it is very important that we pay close attention to the feeding of these animals and strive to adapt the food intake to the activity of the animal. Animals with less physical exercise should eat fewer calories.
What Do Hamsters Eat?
Hamsters can eat a wide variety of seeds, fruits, and vegetables, but their diet should include a proportion of animal protein. In general, the hamster's diet should be distributed as follows: 50% high-quality or homemade food. The food should have 16% protein, if less, complete with fresh cheese and/or turkey. 16% protein with fresh cheese and/or turkey should be added to the homemade preparation. 45% vegetables. 5% low-calorie fruit. Hamsters are omnivorous animals.


Hamster Grooming
Hamsters are tough and solid animals, but when they do get sick, their health can deteriorate very quickly and they require immediate attention. Preventive care is the only thing that can save a hamster. You will be better equipped to protect your hamster if she is able to detect disease and act accordingly. To be healthy, a hamster needs to exercise just like humans and all other animals in nature. A hamster wheel should not be considered an optional toy, but an absolute must. In the wild your hamster would be running through the Eurasian steppes avoiding predators, looking for food, and digging several meters underground every day to sleep. Hamsters are actually very active creatures and the amount of natural energy they have is very large, thus that all this energy must be released in a cage, but no matter how big it is it will never be enough, so the only solution is a good exercise wheel.
Baby Hamsters
Baby hamsters are born without skin and are very attached to their mothers. You cannot take your eyes off the pup hamsters; these beautiful little creatures are sure to catch your eye. Even if you feel like grabbing them, remember that you can do nothing the first two weeks after giving birth.
REMEMBER NOT TO TOUCH THE BABY HAMSTERS. Your actions can hurt babies and change their smells, confusing the mother. The hamster mom may think they are not her babies and abandon them, or worse, eat them. To avoid stress on the mother, avoid cleaning the pet cage during this period. It is advisable to place the babies at the bottom of the cage, as none of them has opened their eyes yet.
After this two-week "vital" period, baby hamsters can be held, but only for short periods so as not to upset or stress the babies or the mother. You can also clean the hamster cage and locate clean sawdust.
It is enough to remove the dirty sawdust parts, add a little clean sawdust and mix it with the old one. Replace the babies in the cage after cleaning and then locate the mother.
Once the babies' eyes are opened (this should happen after 11-12 days, but this may vary slightly), they will learn how the bottle works. To make it easier for them to reach you, place it low and in the area, they frequent the most. If you cannot understand how to use the bottle and you are concerned that they will not drink enough, you can feed them small pieces of cucumber to avoid dehydration. Do not put water in a glass to prevent them from falling and drowning or getting sick.
At three weeks, the babies hamsters can be separated if they look fighting, but if they appear immature, less developed, and not independent enough to leave their mother yet, let them stay together until they are four weeks old. Once they reach five weeks of age, they are independent and achieve healthy development; they can be placed in new homes and play in their new surroundings and environments.


Hamster Breeds Types
We can classify the hamster breeds types into Russian Dwarf Hamster, Roborowski hamster, Syrian or Golden hamster, Campbell's Dwarf Hamster, Harlequin hamster, Angora Hamster, Chinese Dwarf Hamster, and Panda Hamster. They are species of domestic hamsters, take a look at their characteristics and see the differences between the different types of hamsters to choose the one you like the most like your best exotic pets.
When winter comes, the russian dwarf hamster changes color due to the reduction in the number of hours of light. It has a life expectancy of one and a half to two and a half years. They weigh around 40-50 grams and reach sexual maturity at 20 days. They have 4 to 6 litter per year and between two and nine puppies per litter.
The face of Roborovski Hamster has a characteristic expression due to his round black eyes. They generally live between 3 and 4 years. On average, they weigh between 35 and 40 grams. They reach sexual maturity between 15 and 22 days and their gestation lasts approximately 20 days. They have 3 to 6 litter per year, and between 2 and 7 young in each litter.
Syrian Hamster – Golden Hamster
When a Syrian Hamster (called golden hamster as well) is born, he is so small that he weighs 1 to 2 grams. When grown, the adult male weighs between 80 and 135 grams, the female being slightly larger, between 90 and 150 grams. They have a life expectancy of 2 to 3 years. They reach sexual maturity between the first 35 and 45 days. Their gestation period lasts 15 days and they have between five and nine litters a year.
Campbell's Dwarf Hamster are usually very vital and energetic hamsters. It is characterized by having a scent gland in the navel area and is only visible in men.
The breed of Harlequin hamster is characterized by being fat and passive. In fact, they have a rounded shape and their faces are tired and lazy.
Angora hamster It is a normal hamster with the difference that it is covered with fur to better withstand cold winters.
It is a slim, thin, elongated mouse, like a hamster. The Chinese Dwarf Hamster has a life expectancy of one and a half to two and a half years. They reach sexual maturity at 30 days, having 4 to 5 litters a year and their litters have between 2 and 12 young.
The Panda hamster is a very athletic hamster, they like to hang from the bars of the cage. Other than that, it is very similar to a normal hamster.
Summary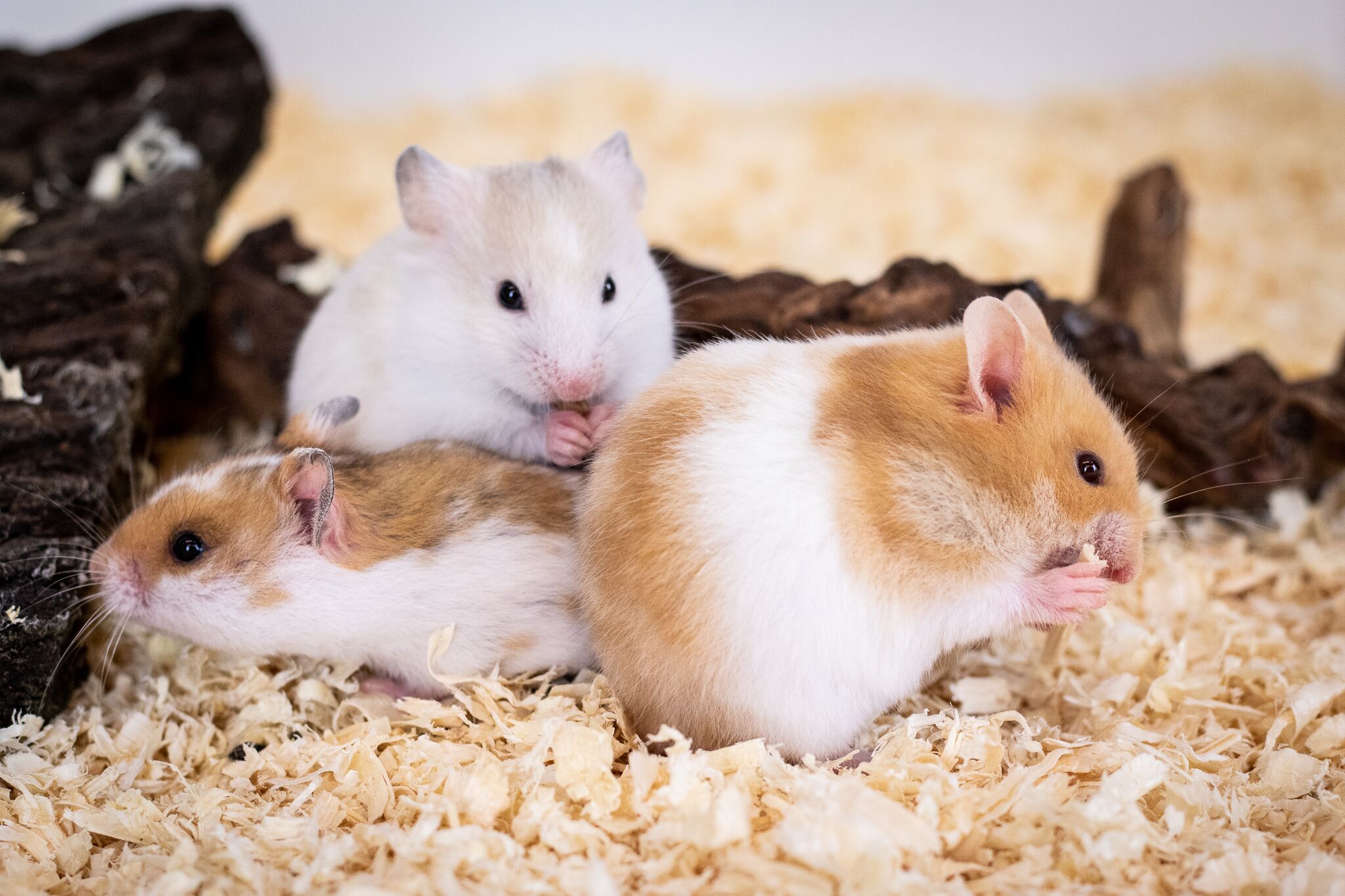 Article Name
▷ Hamster, Breeds Types, Care & Diet of your small PET 2022
Description
The ✅ Hamster is a small and playful mammalian animal, considered one of the favorite pets of children ✅ In general, he is funny, sociable and very friendly. Each person has their own tastes when choosing a pet that will become a member of the family. What people look for when buying a pet for their home is that in addition to a companionship it is a pet that is easy to care for daily and that it is sociable, it does not provide problems for the family nucleus that it adapts easily and above all that it is as a friend of the kids ✍
Author
Publisher Name
Publisher Logo