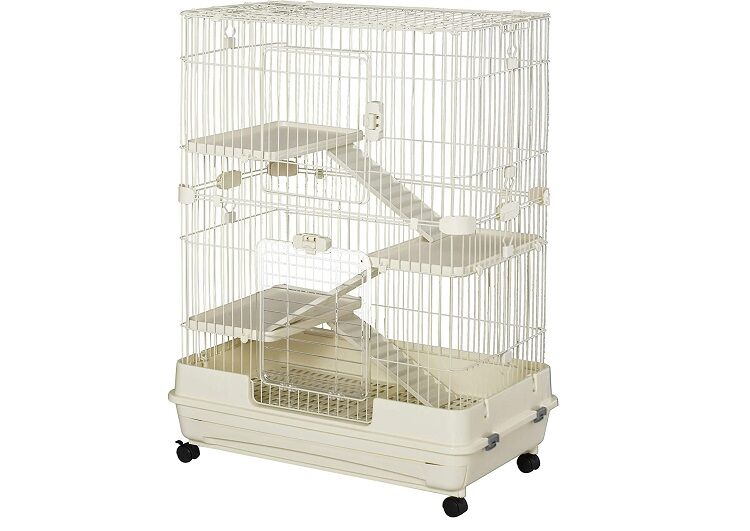 Pawhut Cage for Creatures of All Sizes
A Pawhut cage range from pint-sized domiciles for hamsters and similar small pets, to large range cages and pet patios suitable for giving your fur baby a chance to safely spend time out-of-doors. Although many exotic or pocket pets are of a size that leaving them outside unattended could be hazardous for them, guinea pigs, cats, dogs, rabbits, chickens, and some birds like to enjoy the sunshine during clement weather. Pawhut is a branch of Aosom, a company that focuses on furnishings and other items for homes, offered at a reasonable price.
Best Offers Pawhut Cages
Advantages of Pawhut Cages
Pawhut cages offer a wide variety and kennels for all sizes of pets. They even offer houses for outdoor pets or feral cat colonies. The equipment is designed to provide comfortable, affordable accommodation for small to midsize pets.
Pawhut's hamster cages
Hamster cages from Pawhut are colorful enclosures that feature climbing tubes, different levels with platforms and something fun for your hamster to do at each level. Hamsters are busy creatures who enjoy playing, scurrying, and exploring. They adore exercise wheels that give them a chance to move their legs, and they need food, water, and a place to sleep, as well. These cages are also suitable for similarly sized mammals, such as gerbils and mice.


Cages for Midsized Pets
Guinea pigs, rabbits, sugar gliders, and chinchillas need larger accommodations than those for hamsters. They also might need special considerations. Guinea pigs, for example, like a low, wide cage, sugar gliders need an exercise wheel that will allow them to jump in it. A Pawhut rabbit cage provides enough room so that your special bunny can stand up and move about.
Moveable pet cages, such as the Pawhut rolling metal rabbit cage, make it easy to keep your cage pet in a comfortable part of your home, and also facilitates cleaning. Cleaning time is an excellent moment for getting out the exercise pen to allow your fur friend a chance to move about in a larger area.
Larger Cages, Exercise Enclosures, and Leashes
Although not necessarily a safe place to leave small pets unsupervised, exercise pens and larger enclosures such as catios or chicken coops provide a place for your furry friend to move about and stretch their legs. With strong wiring and locking doors, Pawhut metal cages will give your pet good protection and can be placed in the yard or patio area of your home. For people and pets who do not have an outdoor area of your own, a properly sized harness and leash from Pawhut will allow you to walk your bunny, guinea pig, or cat, as well as your dog.
What's in a Cage?
A small animal cage is your furry pet's home. Inside it is water, food, some fun toys, and room to roam. The cage and the items in it will vary, depending upon the kind of pet. While your pet's cage is a way to both restrain your furry companion and to give him or her a secure place to hide when necessary, to sleep, and even to play.
Pet Cages Brands:
Summary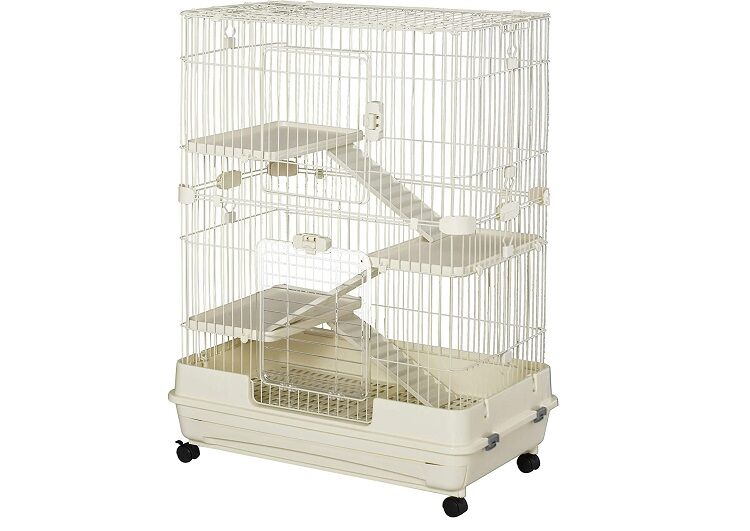 Article Name
▷ Pawhut Cage for Creatures of All Sizes | Guide 20212
Description
A ✅Pawhut cage range from pint-sized domiciles for hamsters and similar small pets, to large range cages and pet patios suitable for giving your fur baby a chance to safely spend time out-of-doors ✅ Although many exotic or pocket pets are of a size that leaving them outside unattended could be hazardous for them, guinea pigs, cats, dogs, rabbits, chickens, and some birds like to enjoy the sunshine during clement weather. Pawhut is a branch of Aosom, a company that focuses on furnishings and other items for homes, offered at a reasonable price. ✍
Author
Publisher Name
Publisher Logo